​
As an important layout in the upstream and downstream integration strategy of Ganfeng Lithium, the lithium battery segment represented by Ganfeng Lithium is one of the Group's future development focuses.
At present, the subsidiaries of Ganfeng Lithium Battery include Xinyu Ganfeng Electronics Co., Ltd., Dongguan Ganfeng Electronics Co., Ltd., Jiangsu Ganfeng Power Technology Co., Ltd., Jiangxi Ganfeng New Energy Technology Co., Ltd., Zhejiang Fengli New Energy Technology Co., Ltd., Huizhou Ganfeng Lithium Battery Technology Co., Ltd. (under construction), covering small lithium polymer batteries, consumer batteries, power batteries, energy storage batteries, solid-state batteries, battery management systems (BMS) and other products.
Multi-year layout of lithium battery section
Ganfeng Lithium's battery business dates back to the establishment of Jiangxi'an Chi Lithium Energy Electronics Co., Ltd. in 2011. In the next 10 years, Ganfeng has continuously tilted resources to the lithium battery business: in 2016, it will build a fully automatic polymer lithium battery production line, establish a solid-state battery R&D center, and build the first-generation solid-state lithium battery R&D pilot production line in 2017, and build in 2020 High-end polymer lithium battery research and development and production base...
Main application areas of Ganfeng lithium battery products
In May 2020, Ganfeng Lithium will integrate all its battery businesses into Ganfeng Lithium Technology Co., Ltd. With the integration of the lithium battery business, the expansion of Ganfeng's lithium battery business will further accelerate. Public data shows that from January to September 2020, Ganfeng's lithium battery operating income reached 875,989,200 yuan, and its net profit was 39,585,500 yuan.
"Committed to creating the most creative lithium battery smart new energy, and becoming the first echelon of the global lithium battery industry" is the vision of Ganfeng Lithium. Ganfeng Lithium Battery builds a high-end polymer lithium battery R&D and production base in Huizhou, Guangdong, and develops high-end polymer lithium battery R&D and production, in order to increase the company's high-end polymer lithium battery production scale and market share, and enhance its core competitiveness. Move closer to the first echelon of the global lithium battery industry.
Covering multiple types of battery products
The power batteries of Ganfeng Lithium Battery are mainly produced by Jiangxi Ganfeng New Energy Technology Co., Ltd. and Jiangsu Ganfeng Power Technology Co., Ltd. Its products include multiple models of lithium iron phosphate batteries and modules, and power battery systems for electric buses, electric special vehicles, electric forklifts, AGVs and other vehicles.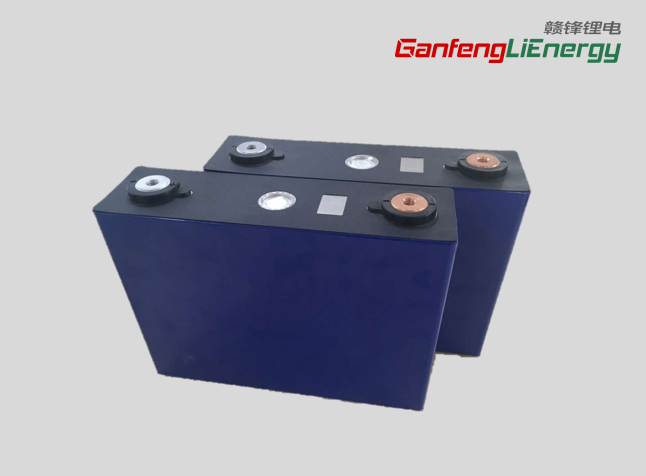 Ganfeng lithium power battery series products, using high-quality raw materials such as battery-grade lithium carbonate supplied by the group, have the advantages of high safety, long life, high energy density, superior low temperature performance, traceability, etc.; equipped with a power management system with independent patent technology ( BMS), using active equalization technology to achieve effective balance of charge and discharge in the entire process of lithium batteries.
Among them, in order to reduce the cost of customer replacement, Ganfeng Lithium has launched a lithium iron phosphate battery system that can directly replace lead-acid batteries to achieve efficient and convenient replacement of lead-acid batteries for industrial vehicles. The product has high compatibility, no need to replace the original lead-acid battery charging equipment and electric control system.
In addition, the battery system also supports functions such as remote information collection and analysis, fault warning and diagnosis, data cloud storage, remote battery management, battery status real-time monitoring, and remote FAE. Relying on the data visualization capabilities, the battery system and even the vehicle's operating status can be displayed in real time To customers, one-stop solution to vehicle management problems.
Dongguan Ganfeng Electronics Co., Ltd. is the main production base of Ganfeng lithium consumer batteries, providing battery products for many well-known digital hardware manufacturers such as mobile phones, notebooks, drones, and tablets.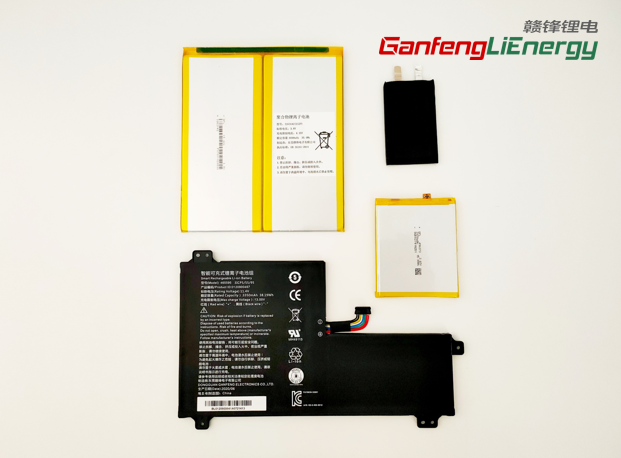 Ge Zhimin, president of Ganfeng Lithium Battery and general manager of Dongguan Ganfeng, has decades of industry accumulation in the field of consumer batteries and is well aware of the impact of cutting-edge technologies on products. From this, in order to ensure the superior performance and quality consistency of the battery, Ganfeng Lithium continues to invest resources to enhance the automation and informationization of the production line.
At the same time, under the protection of industry-leading material system matching technology, advanced cell design technology, and precise manufacturing and processing technology, Dongguan Ganfeng's consumer battery products have high safety, long cycle life and superior high-temperature storage performance. Fast charging performance and other advantages have been tested by many leading consumer electronic equipment manufacturers in the world, and still maintain good electrochemical performance under harsh conditions such as high temperature and low temperature; and can provide customized services according to user needs.
Xinyu Ganfeng Electronics Co., Ltd. is mainly responsible for the lithium polymer small battery business of Ganfeng Lithium Battery. The main products are TWS headset batteries, smart bracelet batteries, POS batteries, and mobile power supplies.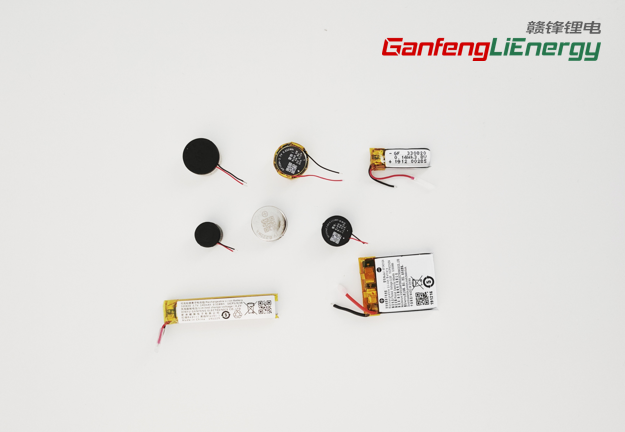 Compared with the power, energy storage and other sectors, Ganfeng's lithium polymer small batteries started late. Xinyu Ganfeng Electronics only entered the field in 2018, but it also has a high degree of market attention and is therefore managed by Ganfeng Layer described it as a "surge"-its TWS headset button battery successfully broke through the patent blockade of overseas companies, and attracted domestic TWS headset and supply chain manufacturers from 2019 to 2020.
The soft-packed batteries are encapsulated by a steel shell and an electromagnetic shielding film on the outside, which not only enhances safety, but also effectively shields electromagnetic interference and greatly improves the sound quality of headphones. Today, the daily shipment volume of this series of products has exceeded 100,000, and it has entered the supply chain of many well-known mobile phone and headset manufacturers.
These are just the epitome of Ganfeng's lithium battery technology research and development capabilities. High safety, high performance, and customization are the core requirements of Ganfeng Lithium Battery for the lithium polymer small battery business, which is supported by continuous technological accumulation and innovation.
The energy storage batteries of Ganfeng Lithium Battery are mainly produced by Jiangxi Ganfeng New Energy Technology Co., Ltd. Energy storage system products include large energy storage systems (above MW level), small energy storage systems (under MW level), uninterruptible power supplies, and microgrid trial platform energy storage systems, etc., which can support a variety of energy storage needs.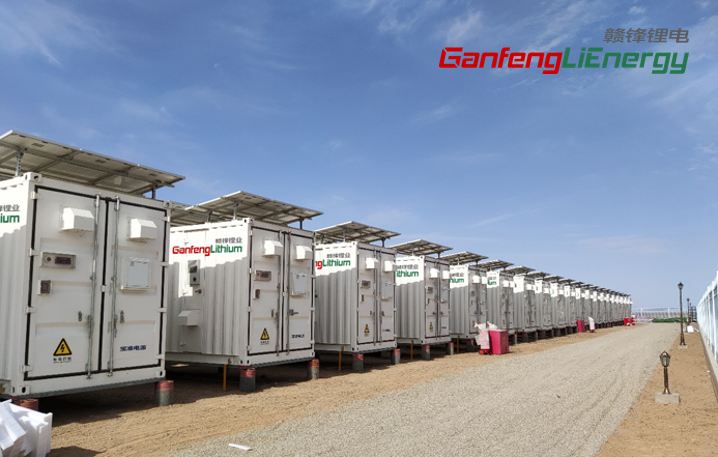 On the power generation side, Ganfeng Lithium Battery provides a large-scale energy storage system to store clean energy, smooth out power fluctuations, and output them at a stable frequency to reduce dependence on fossil fuels. Use clean energy power generation with energy storage equipment to deliver power to remote areas, opening up the last mile of power poverty alleviation.
On the grid side, the Ganfeng energy storage system can effectively improve the utilization of grid equipment, shift peaks and fill valleys to adjust load demand, and reduce equipment pressure. Connect distributed energy in a scientific way to reduce network loss, maximize energy utilization, and stabilize power quality.
On the user side, Ganfeng Lithium provides consumer-grade energy storage equipment, which uses the peak-to-valley price difference (ie valley charge, peak discharge) to reduce the cost of enterprise operation and household electricity; and provides emergency power supply, capacity management, load tracking and flexibility Intelligent power utilization and protection strategies such as reverse power protection. Provide customized uninterruptible power supply (UPS) for enterprises and individuals to maintain power supply in the event of a power failure to ensure data and information security.
At present, Ganfeng Lithium Battery has participated in Jiangsu 10MW/54.2MWh consumer-side commercial energy storage project, Dongguan 1MW/3MWh consumer-side commercial energy storage project, State Grid Xuji Group Jiangsu Xiashe Energy Storage Power Station Project (26.4MWh), Guangzhou 500kW/ Major energy storage projects such as the 1.85MWh user-side commercial energy storage project will use clean energy to promote the "decarbonization" transformation of society.
Ganfeng has started the solid-state battery layout in 2016. Zhejiang Fengli New Energy Technology Co., Ltd. is the core R&D and production base of solid-state batteries and materials. Its products include solid-state lithium-ion batteries, solid-state lithium metal batteries, solid-state lithium battery modules, Solid electrolyte materials, etc.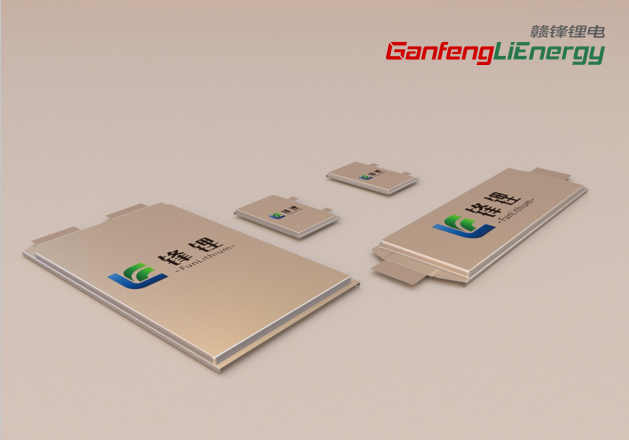 The founder and team of Zhejiang Fengliu have more than 17 years of solid-state battery business experience and R&D experience. Zhejiang Fengli has established a complete solid-state battery and material-related R&D system and platform, and participated in the "Test Method for Determination of Solid-Liquid Content of Solid-State Batteries" ", "Lithium-ion solid-state power battery performance test methods and technical requirements for electric vehicles" and other standards were formulated, and 37 related patents were authorized.
In the future, solid-state battery products may be used in Ganfeng Lithium's power batteries, consumer batteries and other products, which can greatly enhance safety, endurance and cycle life, and continue to enhance product competitiveness.
After the integration of the battery business, Ganfeng Lithium will be able to more conveniently coordinate resources between various businesses. In addition to applying solid-state battery products to power and consumer batteries, there are more types of collaboration methods.
For example, the iron-lithium battery produced by the power battery business can be recycled after decommissioning and handed over to the energy storage business for cascaded use to form an energy storage system; if the information and data between subsidiaries are opened up, new technologies can be applied in the first time For all businesses; such as macro-control of material supply and capacity planning for each business line, flexible response to market changes...
As the carrier of Ganfeng Lithium's lithium battery business, in the future, Ganfeng Lithium will continue to increase investment in technology, management, quality and other dimensions, taking "leading a new era of lithium battery technology innovation" as its corporate mission and contributing to the development of mankind. And progress to create a green, clean and healthy life.
For more detailed introduction of Ganfeng Lithium Electronics' business, please continue to pay attention to "Into Ganfeng".